Our Mission
We are working on behalf of the whole UK food industry and all consumers to develop and implement a means to secure provenance honesty and transparency.
Our aim is to empower the consumer to know the journey of their food, while creating a level playing field for all food businesses to validate and protect the provenance value of their food production.
In 2018 we will:
(1) Start challenging all food businesses to publish their food supply chains back to primary producers by joining the Happerley Network; and
(2) Apply our blockchain technology to six pilots with six suppliers to Midcounties Co-operative, passporting the whole journey of every food output, from farm to plate. This will empower the consumer, in a click, to know the validated journey of every consituent ingredient of their purchase.
Project Leads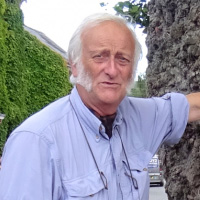 Chair Peter Jinman OBE
Peter Jinman is chair of the Happerley Advisory Board. Peter recently completed a term as
non-executive director of Assured Food Standards (Red Tractor) and is Chairman of Defra's
Farm Animal Welfare Committee. He is a past President of the Royal College of Veterinary
Surgeons and the British Veterinary Association, and Member of the House of Commons Standards
Committee. He will be Chair of The Farmers Club in 2018.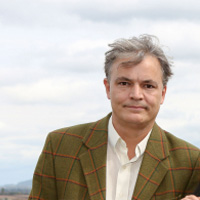 Founder and CEO Matthew Rymer
Owner of a software development business and former food marketing agency, Matt comes from
a long lineage of livestock farmers.
On returning to the family farm in 2013, he co-founded Happerley in 2014 with fellow farmer Clifford Freeman
after realising the need to vaildate food provenance for both the producer and consumer.
Happerley Advisory Board
This Board will help develop and refine the certification terms and conditions and procedures in the UK and enshrine the sustainable and assured neutrality of Happerley for the benefit of the whole food supply chain.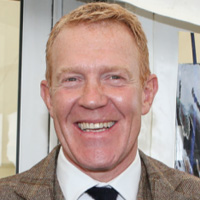 Adam Henson
Cotswold farmer, Adam Henson, is a well-known TV presenter, farmer and owner of the successful
Cotswold Farm Park which highlights rare breeds and encourages children to learn about farm
animals.
In addition to The Cotswold Farm Park, Adam runs a 650-hectare farm on which and his business
partner Duncan operate a range of commercial farming activities, in addition to a growing contract
farming business.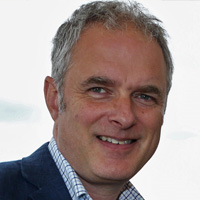 Chris Crookall-Fallon
Chris Crookall-Fallon s a community and co-operative business specialist. He is
committed to helping private and public-sector businesses and community / social enterprises exploit
sustainability and renewables opportunities, manage the transition to a low carbon world, and create
strategic competitive advantage alongside operational efficiency.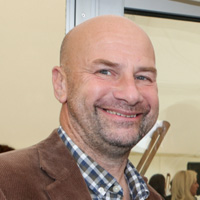 Clifford Freeman
Clifford grew his primary chicken processing business in Gloucestershire to saleto Cargill Foods in 2008.
He has since turned around St Mary's Hall Hotel in the Isles of Scilly from a loss making business to one of the Island's top rated hotels.
Clifford is committed to ensuring the future of Pedigree Gloucester Cattle.
The herd was established by Clifford's father, Eric, in 1971 with two cows bought at Tetbury market.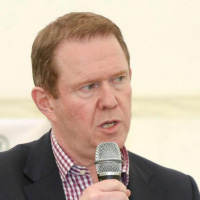 Philip Ponsonby
Philip Ponsonby is CEO of the Midcounties Co-operative, the largest group of independent co-ops in
the UK. Phil also sits on the Co-operative's Federal Retail and Trading Services board, responsible
for the purchasing of food for over 4000 Co-operative stores across the UK.
Sian Edmunds
Leading food, farming and agriculture lawyer Sian is a partner in Bristol law firm Burges Salmon LLP.
She heads their food and drink team and is an experienced member of the firm's food and farming,
land and estates and contentious trust teams.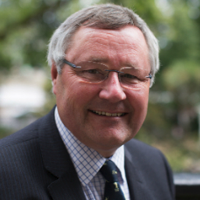 Tim Bennett
Tim Bennett is former Chair of the Food Standards Agency and past President of the NFU. He has a
wealth of experience at the highest levels in the farming and food industry which in addition to leading
the FSA and NFU, has seen him as a previous winner of the Dairy UK Dairy Industry award and chair
of DairyCo. He is currently Chair of the Farmer's Club.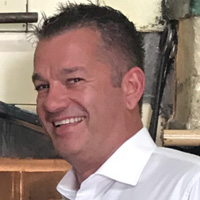 William Bennett
William is a co-founder of Dairy Partners, a business that has grown to become Europe's largest
independent mozzarella cheese supplier, manufacturing and processing a range of cheeses created
from milk exclusively supplied by over 150 dairy farms to their own dairy in West Wales. The company
is featured in the Sunday Times HSBC International Track 200 league table with one of the fastest-
growing international sales in the UK.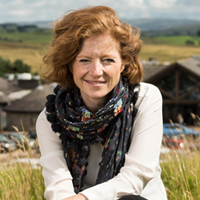 Sarah Dunning OBE
Sarah is the second generation of the Westmorland Family, a family business best known for its motorway
service areas, Tebay Services on the M6 in Cumbria and Gloucester Services on the M5 in Gloucestershire.
Sarah was awarded an OBE in 2015 for services to the food, drink and hospitality sectors.