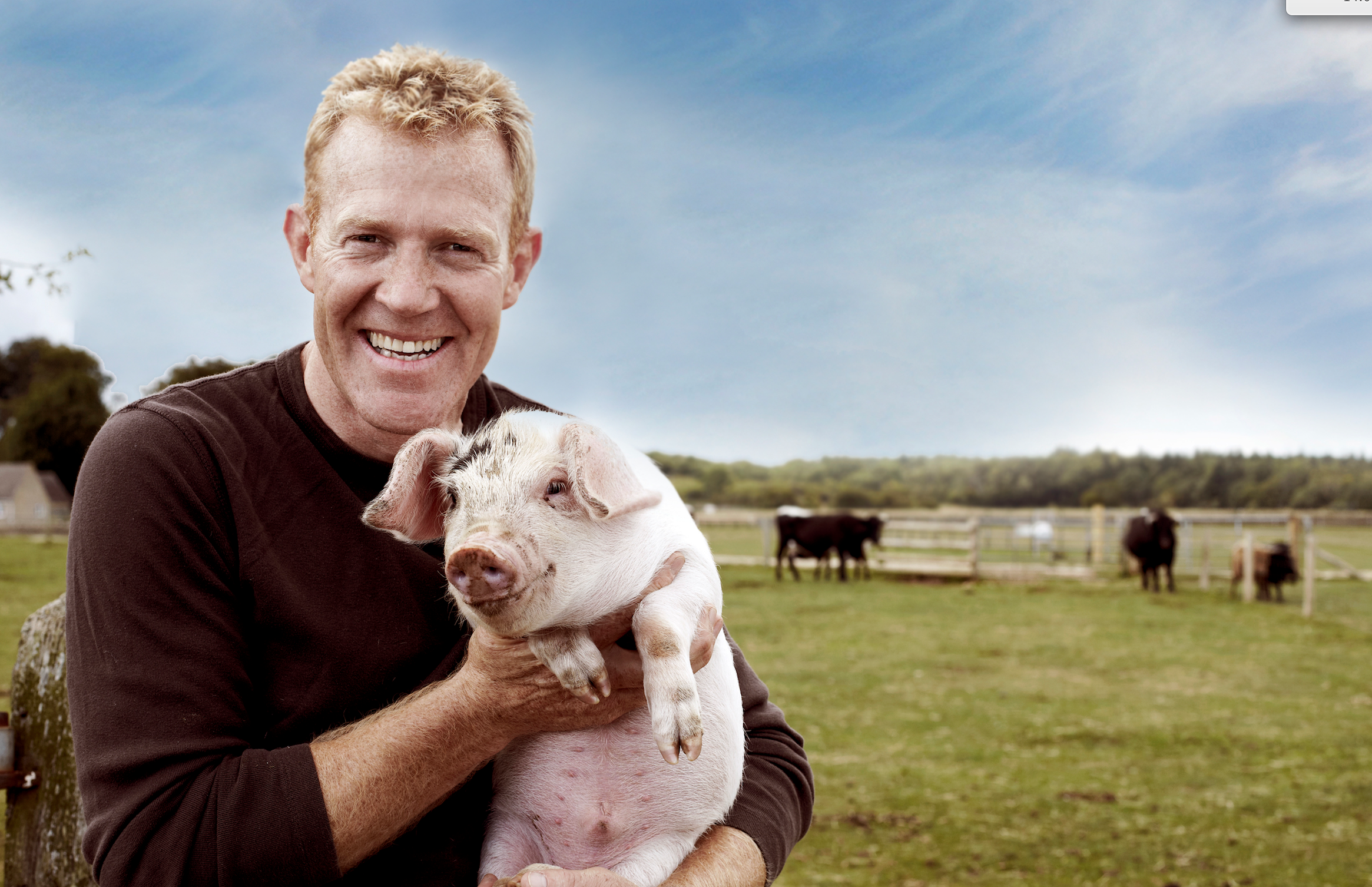 Farmer and TV presenter, Adam Henson, is inviting everyone who cares about food provenance to join him at the UK's first Happerley Food Heaven marquee at Andoversford Races on Sunday 8 April, outside Cheltenham. Gates open at 10am.
This pioneering food and drink shopping extravaganza not only showcases local food provenance champions. It showcases a major step forward in enabling the consumer to connect to and validate the journey of their food.
It is the first of a string of events supported by Midcounties Cooperative, who are the UK's first retailer to start making it mandatory for their local food suppliers to be Happerley certified, turning the ingredient supply chains of the food they sell transparent to the consumer.
Adam Henson explains: "This is about celebrating the importance of knowing where your food is from. Happerley enables the consumers to see in an instant exactly where the ingredients have come from and make choices based on fact not fiction. We all hope this will become a national game changer, and it is great it is starting here in the Cotswolds."
CEO for Trading at Midcounties Co-operative, a £1.4 billion business which includes 230 food stores, Phil Ponsonby, explains their support: "Through our Best of our Counties brand, we are committed to supporting local produce. In our new Bourton on Water store we have committed more floor space to this range than in any other, and its success demonstrates we are resonating with the consumer. We believe they should know where the ingredients are from and are delighted to be working with Happerley as their first multiple retailer to adopt this scheme."
Gloucestershire farmer and Happerley Founder, Matthew Rymer, explains his mission: "I want every consumer in the UK to be able to validate and connect to the journey of their food. For the sake of the farmer and the consumer and every honest food business in between, provenance needs to be based on truth not fiction. Sunday presents a critical landmark in our journey. The support of Midcounties is a major step forward."
The marquee will be populated with many local provenance champions who have joined Happerley and supply Best of our Counties, from Chase Distillery to Todenham Manor Farm to the Fabulous Baker Boys.
Entry is free to all visitors to the Races. Gates open at 10am. Race day tickets are £10 / adult, children free. More information on the Races can be found at
www.andoversfordraces.co.uk