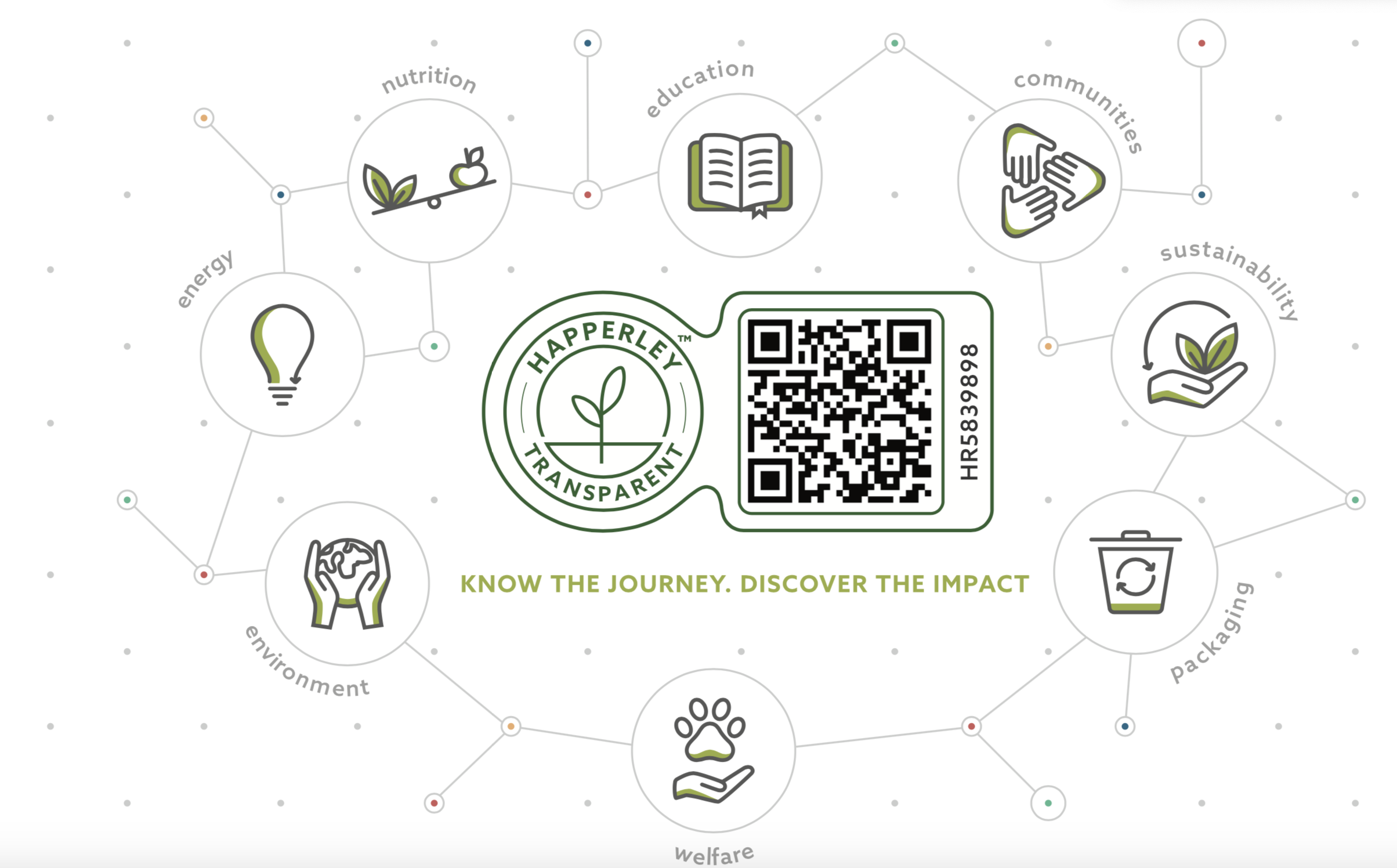 Happerley is now inviting every Happerley Transparent brand to outline its commitments to:
Environment
Education
Communities
Sustainability
Packaging & waste
Welfare
Energy
on their Happerley Transparent Data Record.
What does this mean?
It means that through one QR code the consumer not only views the validated ingredient supply network behind a brand, a product or indeed a restaurant menu. The consumer can discover the spectrum of impacts their purchase affects. 
Note: Happerley audits, certifies and publishes food and drink supply chains. Happerley is not responsible for the client supplied information above. However, maintaining an honest and truthful Happerley Transparent Data Record is a commitment within the Terms and Conditions of certification.