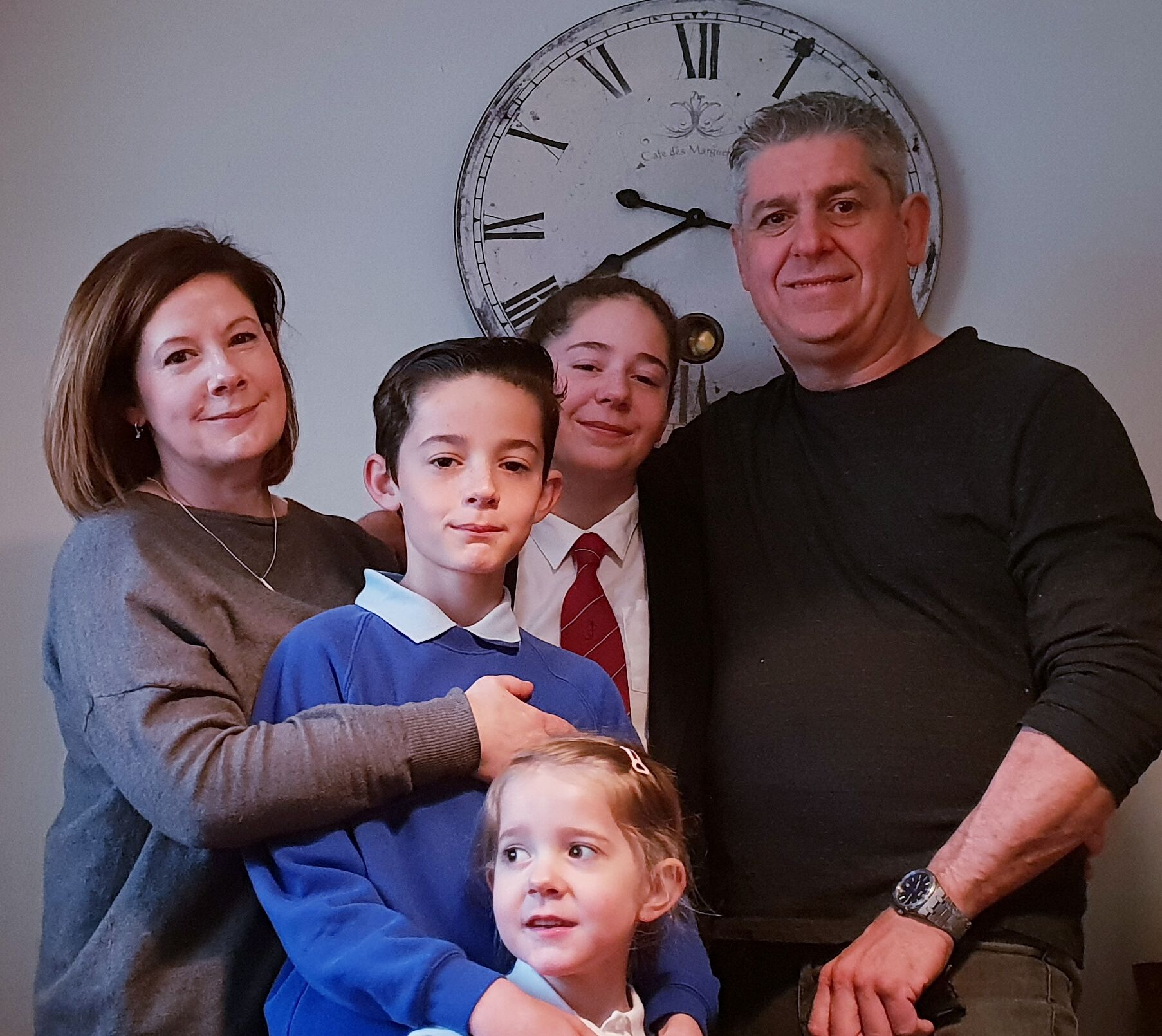 A Gloucestershire family of five have pledged to only consume food and drink from suppliers that can prove where their ingredients are from by taking part in the Live Happerley Challenge.
Following the food provenance-promoting 7-day challenge making
national news
last week, Ruth Erwin, Jeff Adams and their children Mia, 11, Jake, 11 and Carla, 5, decided to take part in the challenge themselves as they bid to follow the journey their food takes from field to plate.
The challenge was created by Happerley, the organisation founded by farmers working on behalf of the whole UK food industry and all consumers to develop and implement a means to secure provenance, honesty and transparency, gifting the consumer with the knowledge of the journey that their food has taken.
As part of the challenge, Ruth and her family are only allowed to consume produce from suppliers that are Happerley Transparent, meaning they can openly prove where they source their ingredients from.
Ruth said: "I've always been interested in providing healthy food and knowing where it has come from. Ethicalness, sustainability and animal welfare in the journey of food is important to me, so I decided that I'd like to try the Live Happerley challenge.
"The products we've used have been traceable and as local as possible. We have sat down every morning together and shared breakfast rather than having a rolling production line of people in and out, and the children have preferred having homemade lunches as opposed to school dinners.
"In addition, I don't feel that I'm spending any more money than I usually would as I'm no longer buying fizzy drinks, juices, chocolate, cereal bars, popcorn and biscuits for snacks. 
"Overall, it has made me realise that I thought I knew more about food than I actually do. Just popping to the supermarket and buying what you think is British, organic or healthy-looking can actually be quite deceiving."
From milk, coffee, bread and cheese, everything the family have consumed can be easily traced back to its origins.
The challenge has brought the family closer together as they have sat down every meal time to discuss, learn about and enjoy the food and drink they have consumed, generally making them more appreciative of the locally farmed produce on their doorstep and further afield.
Matthew Rymer, CEO and founder of Happerley, said: "It's fantastic to see Ruth and her family taking part in the Live Happerley Challenge.
"The whole idea behind the concept is to allow the consumer to follow the journey of their food so they can make better choices in the produce they consume.
"It's an exciting and certainly challenging way to get the whole family invested into what they eat and, ultimately, the importance of understanding food transparency.
"I wish good luck to the family as they look to successfully finish the challenge and encourage others to take part in this exciting venture into food provenance."