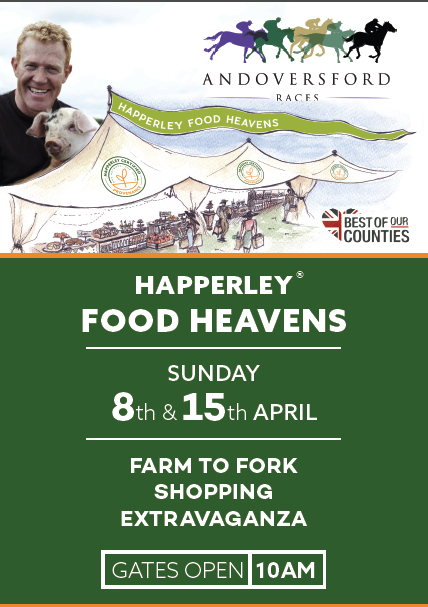 Many champions of provenance have now signed up to the Best of Our Counties Happerley Food Heaven, with Adam Henson, at Andoversford Races, Cheltenham on 8 and 15 April.

This pioneering food and drink shopping extravaganza is designed to enable consumers to better appreciate and understand the journey of their food.
It will provide a shopping experience that celebrates the life of every ingredient sold, where the customer can be assured of the provenance of all. It will be exclusively populated by Happerley certified businesses, who are proud of their provenance. Sponsored by Midcounties Co-operative, and featuring many suppliers to their Best of our Counties range, it aims to inspire the public to recognise, reward and above all, enjoy, true provenance.
Happerley is aware of an increasing number of false provenance claims being made by too many event stallholders and caterers and even at farmers' markets, undermining the efforts of genuine food producers and consumer trust. The project aims to showcase provenence.
The marquee will be jam-packed with provenance treats from butchers, bakers and all points between. Visitors can fill their larders and shopping baskets with the best produce from their region and enjoy it in the knowledge of exactly where it's from and what it contains.
The Chase Bar will be serving up exciting drinks created with provenance. Weather permitting the side of the marquee will be open to look out onto the races while British Champagne (Poulton Hill) will be served with Oysters (New Wave Seafood) from our local seas!  
Entry is free to all visitors to the Races. Tickets to the Races can be purchased in advance online from the 8th from www.andoversfordraces.co.uk for a reduced fee of £8.00 / adult by entering the code 'bestofourcounties.'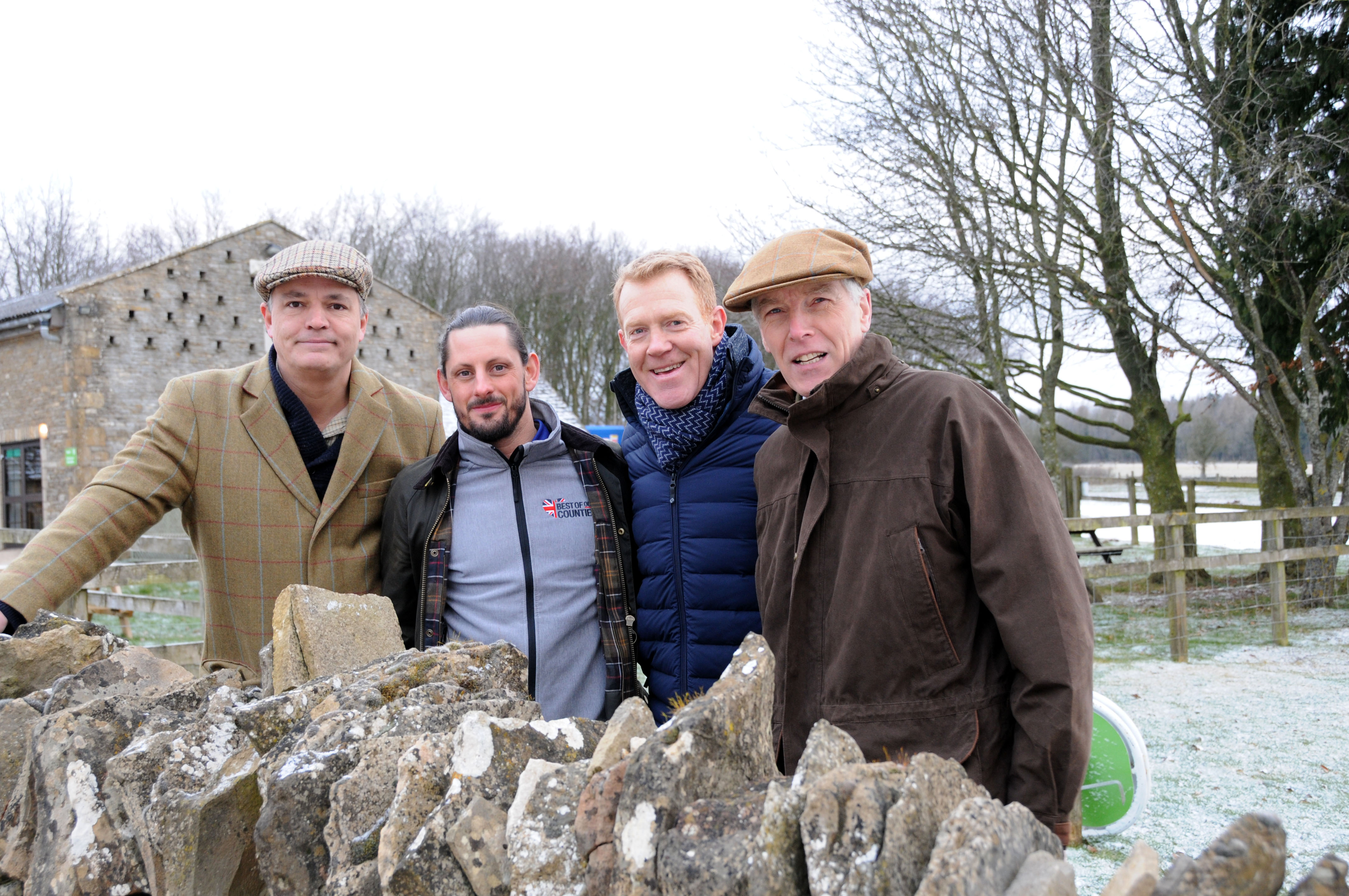 Matthew Rymer (Happerley); Matt Fletcher (Best of our Counties); Adam Henson; and Peter McNeil (Andoversford Races)