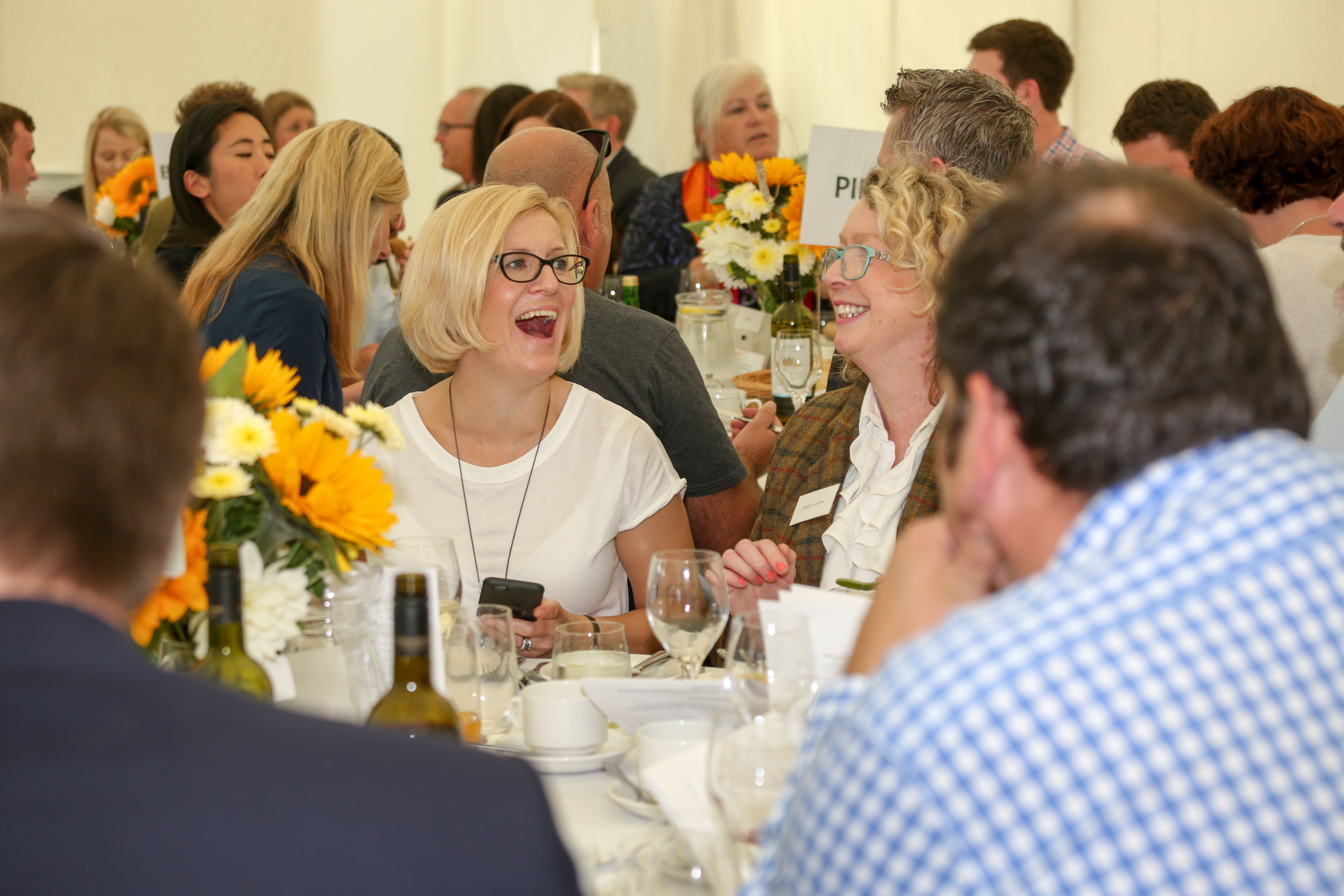 Happerley held its inaugural Provenance Heroes event in aid of the Addington Fund on Wednesday September 20th. Over 150 guests from across farming, food, agriculture, education, retail and media joined the Happerley team at Willow Hill Farm in Apperley, Glos.
The event was generously sponsored by Midcounties Co-Op and Folk2Folk. Speakers included Peter Jinman OBE, the Chair of Happerley's Advisory Board, Philip Ponsonby, CEO of Midcounties Co-Op and Giles Cross of Folk2Folk. All three highlighted their support and the need for Happerley across the food industry.
It was announced Peter Jinman OBE will be joined on the steering committee by Philip Ponsonby, CEO of Midcounties Co-Op, Sian Edmunds, a leading food and agricultural lawyer at Burges Salmon LLP, and Chris Crookall-Fallon from Coop Futures. Further industry names will be announced shortly.
Teresa North, Commercial Director at the Royal Agricultural University and colleague Andy Harris, Commercial Operations Manager were present to share the announcement that the RAU is to become the very first educational establishment to certify and publish its complete food supply chain for its students from birth and seed through Happerley.
Mike Turner, Commercial Director of Gloucester Rugby Club, together with Helen Chu, the club's Community Education Manager also made time to join the event as it was announced that Gloucester's Kingsholm ground is the first sports venue to offer food with Happerley certified provenance. The catering unit, which will be open for every home match and tour Gloucestershire, will be staffed by young people looking to develop valuable life and career skills.
Guests ranged from the former Chairman of the Food Standards Agency, Tim Bennett, to local farmers including Adam Henson. One of the highlights of the day was the screening of Happerley's new short film. The footage documents food producers, restaurateurs and food experts across the United Kingdom highlighting the growing appetite for provenance.
Numerous local and regional food producers were also involved, many donating to the event, to provide ingredients and drinks for a four-course provenance feast, for which every ingredient could be traced to a named farm.
Happerley founder, Matt Rymer was delighted with the fundraiser: "It's so heartening to have so many supporters all gathered together, networking and discussing food provenance. The conversation has moved from one between niche food producers to mainstream – and that's our aim - provenance for all. There is an escalating consumer demand for full traceability and we want to deliver on that demand."
Although the total amount of money raised for the Addington Fund has yet to be finalised it is already a healthy four-figure sum.