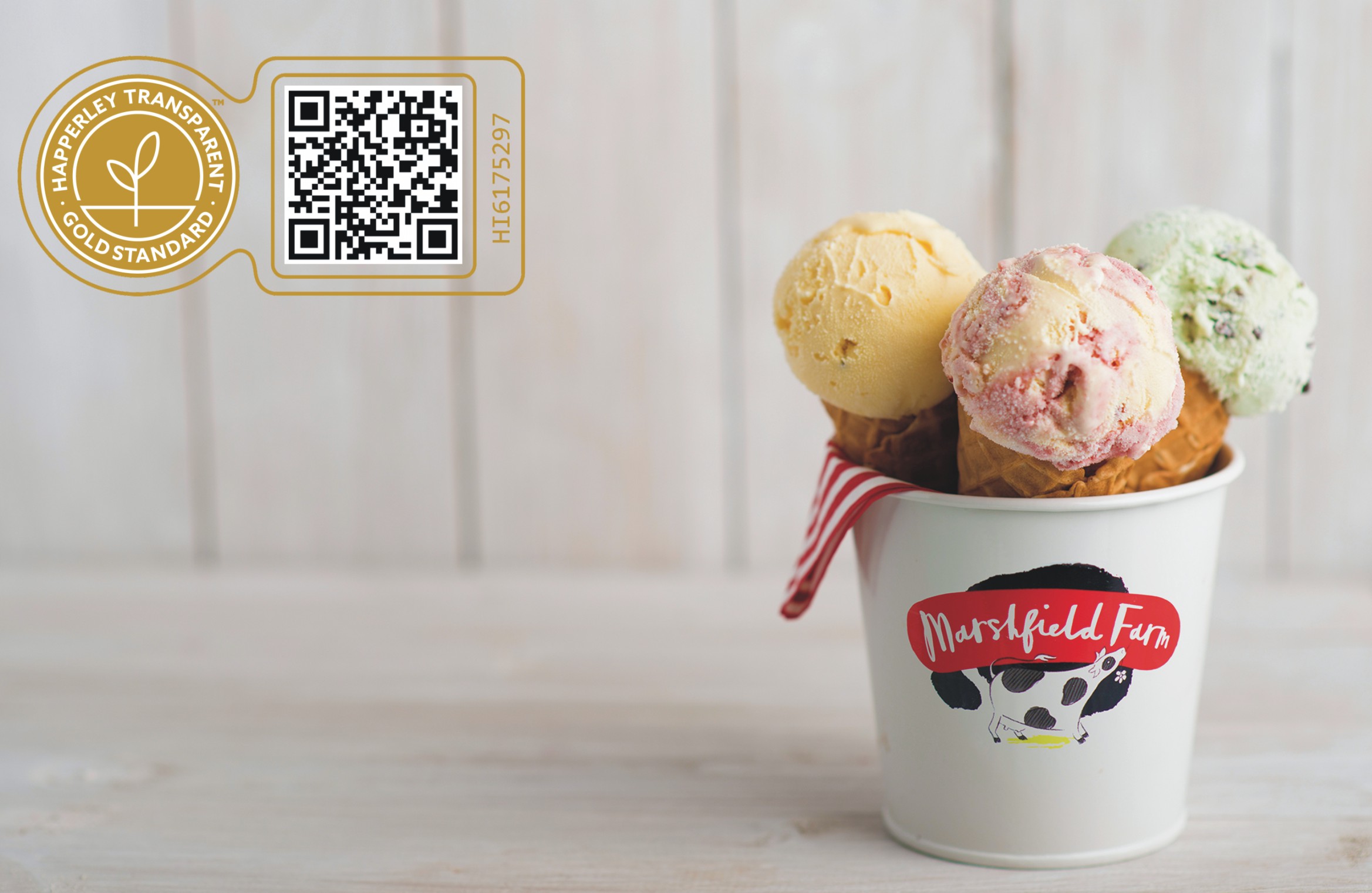 We are thrilled to award Marshfield Farm their Happerley Transparent Gold Standard Marque. At Marshfields Farm they have been creating multi-award winning Ice Cream and sorbets on their family farm for over thirty years.
 
Producers who have achieved the Gold Standard Marque are able to show the exact source for the main ingredients of their produce. Their primary ingredients travel only meters from the milking parlour to the factory keeping the food miles low. They are proud to be Happerley Transparent and to share their brand values and their beliefs in sustainability.
Marshfields are committed to farming their land in a sustainable way and generate green energy on the farm with solar panels. They are currently in the process of planting 300 trees on their farm in an aim to further biodiversity and to help offset their carbon impact. Animal welfare is at the heart of their business and their farm is a haven for wildlife providing homes for bees, birds and other nesting wildlife. Marshfields also produce Scoop's Ice Cream for dogs as they believe in treating the whole family!
Marshfields Farm Ice Cream have collected a number of Great Taste Awards for their different flavours along with Taste of the West, Great British Food Magazine Farm Produce Awards and BBC Radio 4 food and farming nominations.