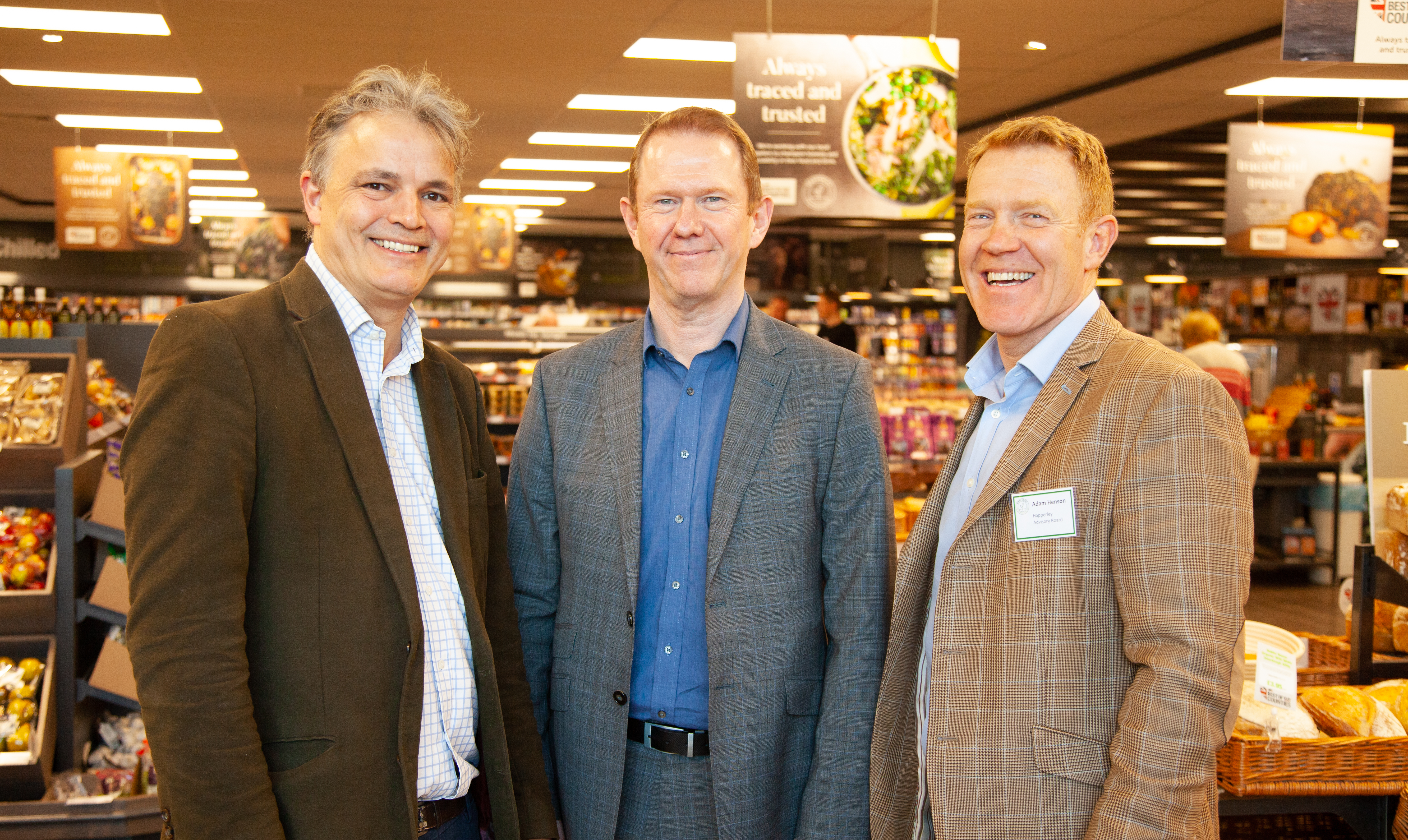 A Cotswolds supermarket has experienced a flood of customers wanting to use new provenance-scanning technology after it became the UK's first major retailer to make it mandatory for suppliers to tell shoppers where their ingredients are sourced from.
The landmark event saw the Midcounties Co-operative in Bourton-on-the-Water, Gloucestershire, make it obligatory for a relevant group of its suppliers to prove and publish where they source their ingredients from across its entire 'Best of our Counties' range, on Wednesday, February 27th.
In a bid to deliver consumer transparency through the food chain, Happerley QR codes were available at point of sale so consumers could check the ingredient supply chain of their produce via the Happerley app, which is free to download on android and iPhone devices.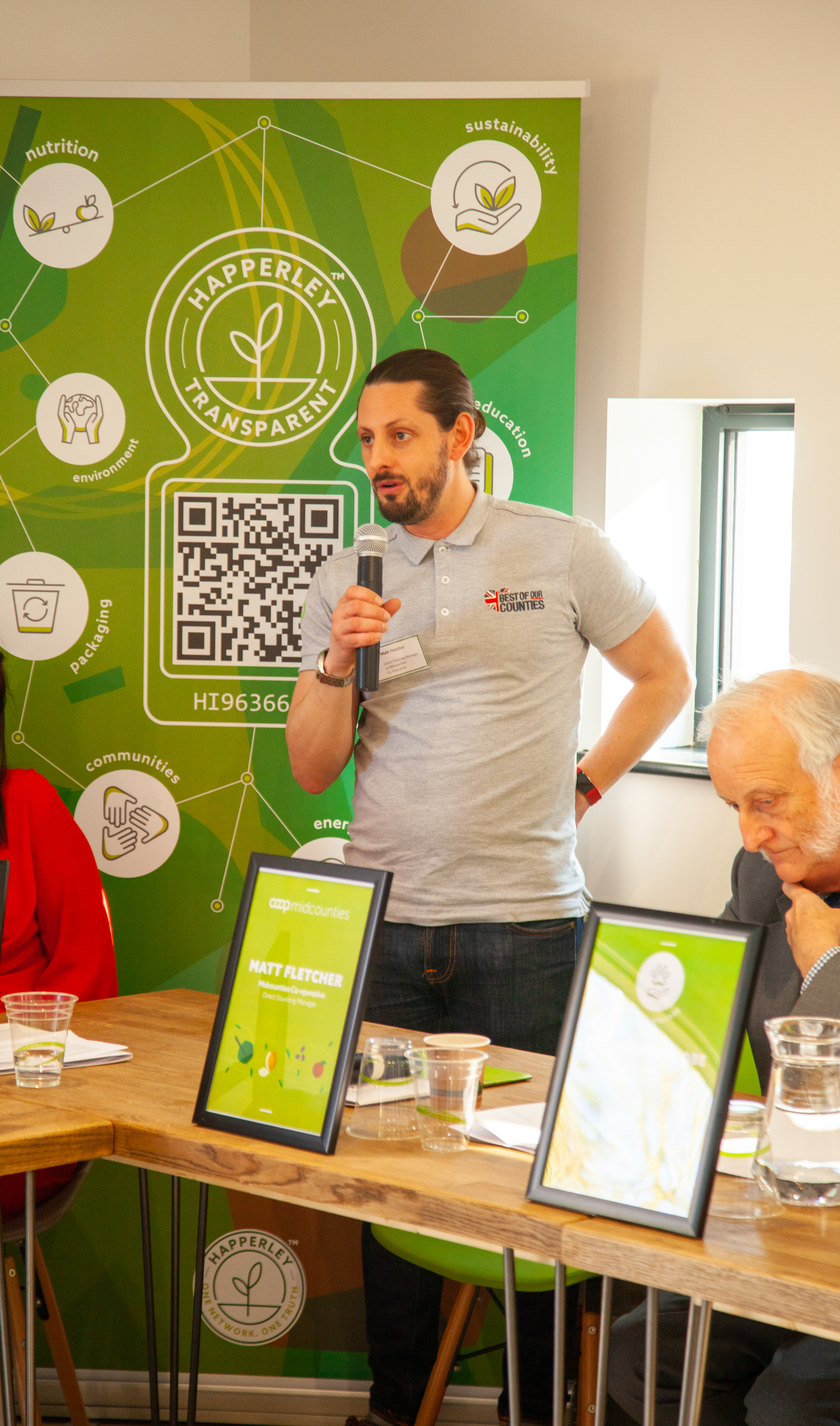 The groundbreaking initiative marks a major milestone in the journey of Happerley, the organisation working on behalf of the whole UK food industry and all consumers to develop and implement a means to secure provenance, honesty and transparency, and empower the consumer to know the journey of their food.
Beginning at renowned TV presenter, author and farmer Adam Henson's Cotswolds Farm Park (who is a key supporter of the initiative) an array of media and guests heard how the technology would work from Happerley founder Matthew Rymer, and CEO of Midcounties Co-operative, Phil Ponsonby.
A tour of the Bourton store then took place where the new provenance technology was unveiled and seen in action for the first time, while visitors got the chance to meet and speak to participating food and drink producers.
There was also an appearance from this year's MasterChef quarter finalist, Sarah Dugdale, a regular Midconties Co-op shopper, who championed the technology and its commitment to empower the consumer with the knowledge the journey of their food has taken from farm to fork.
Matthew said: "We've developed the QR technology to be accessible to any food and drink supplier. It's a no-brainer in terms of the benefits. The Happerley mark shows the supplier has no need to hide its ingredients and that there's a value to its ingredients that it is keen to reflect. Ultimately, we want this to be a sign of reassurance, so the consumer can explore the journey of their ingredients."
Phil Ponsonby added: Transparency in the UK food supply chain is something that consumers are increasingly becoming more aware of. The Happerley app will allow our customers to find out exactly where their food has come from and the journey it's been on to reach their plates, and we're proud we can prove traceability in our locally sourced products."
The event ended back at the Cotswolds Farm Park, where a Q&A session took place with a panel of authoritative guest speakers covering the eight points of consumer interest; communities, sustainability, packaging, welfare, environment, energy, nutrition, and education.
Adam Henson said: "Matthew approached me about 14 months ago and explained the concept of looking at traceability and transparency in the food supply chain, and as a farmer, I feel proud and passionate about what we produce. I'd love the consumer to understand where our food has come from and then be able to have a level playing field when it comes to marketing it. It's a great initiative and I'm right behind it."
Peter Jinman OBE, Chairman of Happerley's Advisory Board and DEFRA's Farm Animal Welfare Committee, added: "If you're not sure where your produce has come from, how can you be sure that the animal has been looked after? Ensuring transparency and openness will help the consumer to feel confident about the animal welfare on the farm where the produce has come from. The whole chain from producer to consumer will work better."