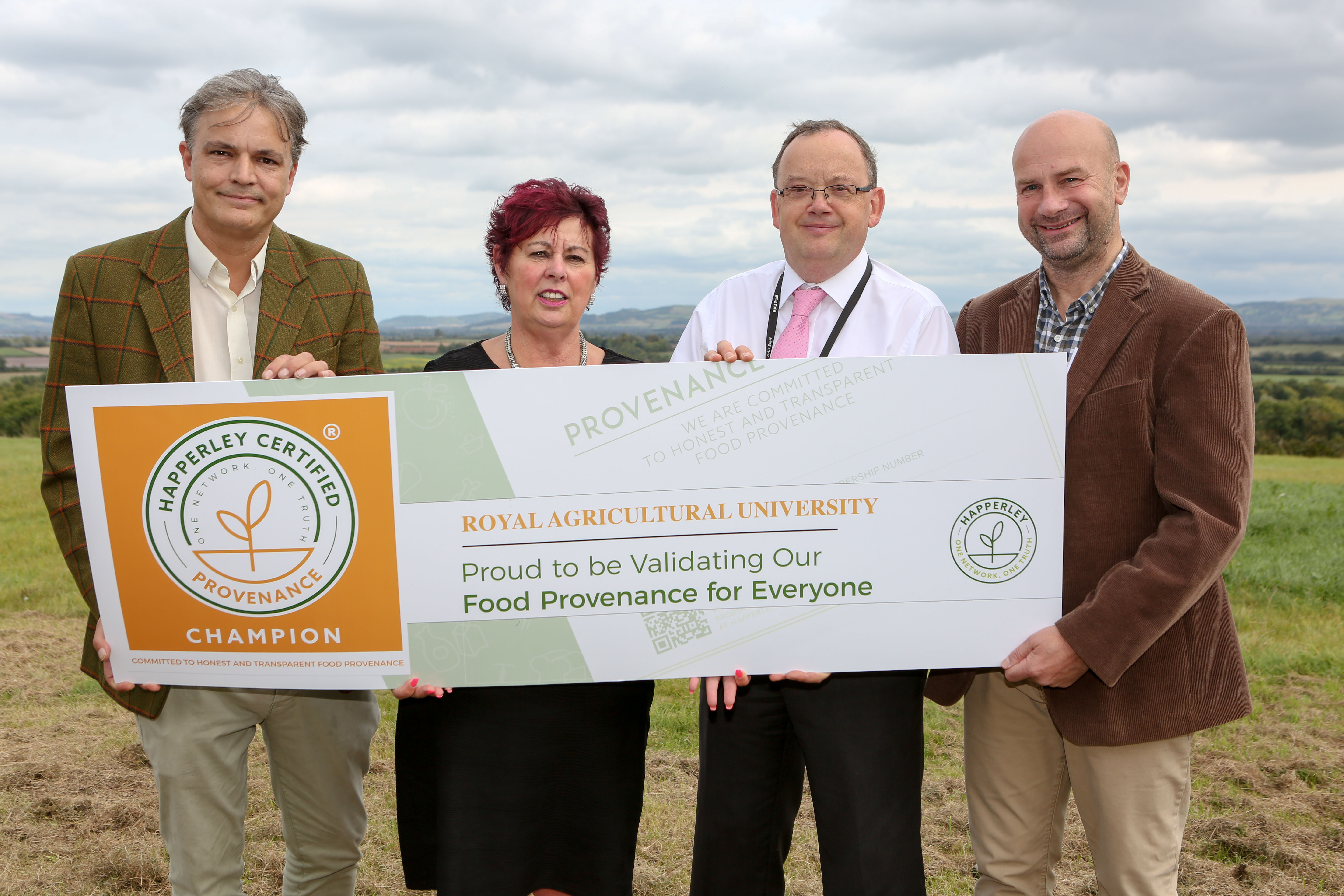 21st September, 2017: The Royal Agricultural University is to become the first university in the UK to declare itself a Provenance Champion by publishing and certifying the provenance of their entire food supply chain through Happerley's verification system.
Catering for 1,200 students and 200 staff on a daily basis, the award-winning* kitchens at the RAU are focused on sustainability as Teresa North, Commercial Services Director explains: "At the RAU we practice what we teach and aim to integrate sustainability across the whole organisation. Catering is an important part of this and we have introduced a number of measures to support this. Our students are the farmers, agricultural scientists and food producers of the future and we positively reinforce the great contribution integrity and authenticity has in the outstanding food we produce here in the UK."
Based in Cirencester, in the middle of Gloucestershire, RAU alumni – apart from leading farmers and agriculturalists- include racehorse trainer Henry Cecil and TV Political Commentator Jonathan Dimbleby.
Matthew Rymer, founder of Happerley is a farmer himself and states: "Getting the RAU behind us means a great deal to us as an organisation as everyone in farming recognises its great achievements in recognising the need to connect consumer and farmer if, as an industry we are to reward provenance. By including provenance as a part of students' daily life it is blazing a trail of traceability for all and that is only good news for UK food producers and consumers alike."
Caption: The Royal Agricultural University is the first in the UK to adopt Happerley provenance certification.
From left: Matthew Rymer, Founder Happerley; Teresa North Commercial Services Director, RAU; Andy Harris Commercial Operations Director RAU; Clifford Freeman, Happerley.