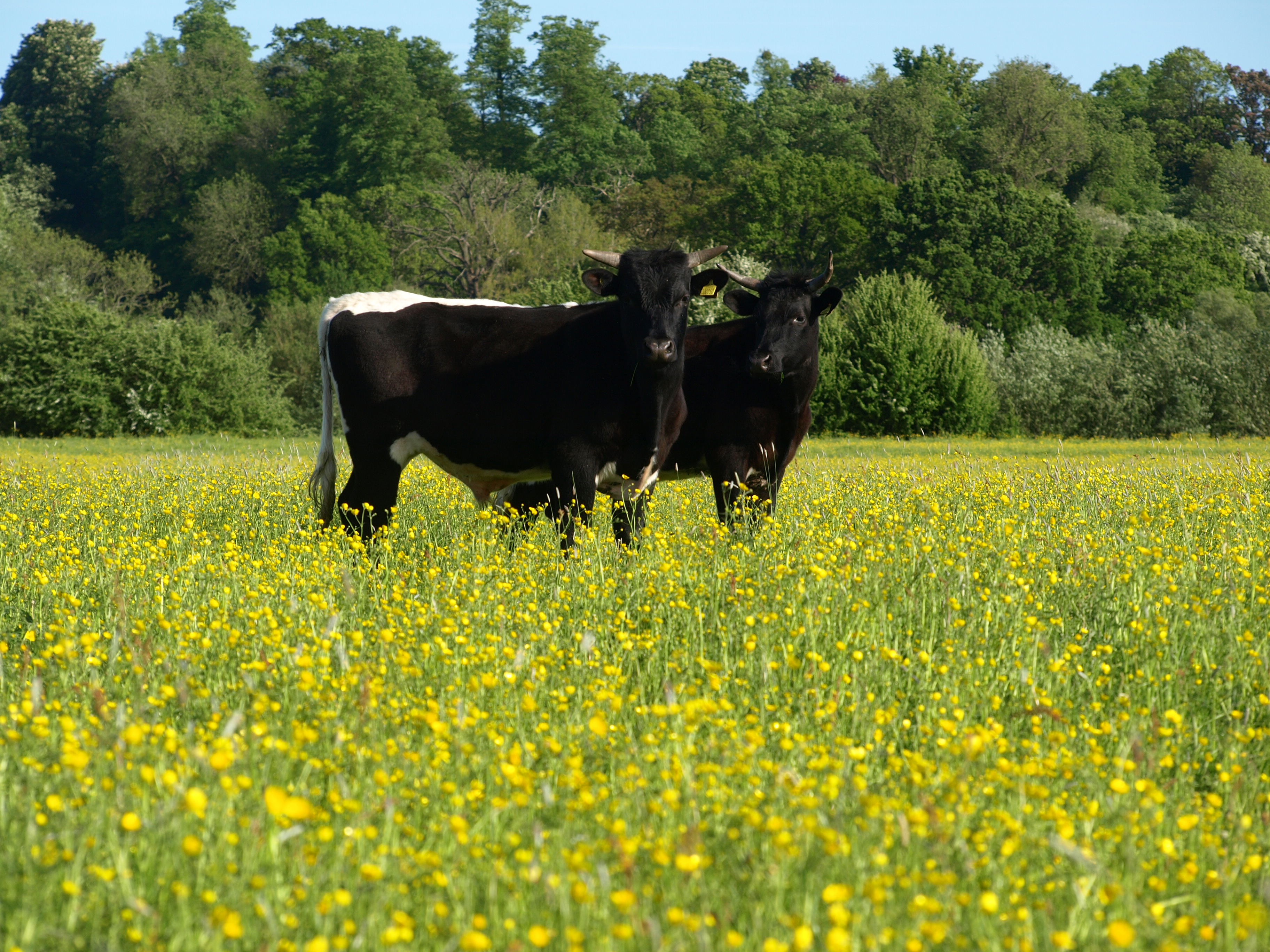 As part of our Happerley England Tour, we are challenging the public to come forward with what they consider to be the provenance highlights of their county so we engage a series of debates through regional media, to contribute to the celebrations we are hosting in every county of food and drink provenance. 

Thisis our initial assessment of the food and drink provenance of Gloucestershire. Have your say - contact us at

[email protected]

to contribute! 

Background
Gloucestershire, the historic county which is at the heart of the Cotswolds, was mentioned in the Anglo-Saxon Chronicle in the 10th century, through the areas of Winchcombe and the Forest of Dean were not added until the late 11th century.
It is almost unique in its rich and varied farming heritage with agricultural practices slowly evolving over the centuries. West Gloucestershire was characterised by forestry and small mixed farms. The gently rolling arable land and grazing land for sheep in the Cotswolds and in the Stroud Valleys gained a worldwide reputation. The Vales of Gloucester and Berkeley were renowned for their milk and cheese for pig production, while the orchards of the Leadon Valley provided the fruit for finer ciders and perrys.
Today, farming is less specifically geographical. Big estates running into thousands of acres exist cheek by jowl with small, often organic producers that are exploiting the revival in interest in local food production and in traditional 'rare' breeds.
Unsurprisingly, the Gloucestershire area provides a rich harvest of with local cheeses, meats and drinks appearing prominently on the menus of the gastro pubs, old inns, colourful cafes and fine dining restaurants scattered generously across the region.
The River Severn is well known for its Elvers and Salmon. Gloucester elvers have been farmed from the River Severn for hundreds of years and are all the more remarkable, since they are not a native species. In Gloucestershire, the elver is flavoured for its delicacy, and became the final seasoning for an omelette-like dish.
Regional Produce
Gloucestershire Old Spot Pig
it is among the very old breeds of pig and currently a rare breed named after the county of Gloucestershire – developed in the Berkley Vale of Gloucestershire, England during the 1800s, in response to farming conditions
it has a reputation of an excellent forager
originated around the Berkeley Vale on the southern shore of the River Severn and was frequently kept in orchards
it was the first breed of any species in the world to be accorded Traditional Speciality Guaranteed status by the EU Commission in recognition of the special qualities of its meat
The Gloucestershire Old Spots (GOS) Breed Society was formed in 1913 and since the 1920s has survived on low population number until quite recently
now the breed is becoming increasingly popular due to its reputation for high quality meat production
it is fattier and thus providing more flavoursome meat
an English breed of pig which is predominantly white with black spots
Local producers
Park Mill Farm
Fordhall Farm
Gloucester Cattle
an ancient breed that has been common in the Severn Valley area since the 13th century
they were originally a tripurpose breed, valued for their milk, beed and as draught oxen
cows generally produce about 3700 litres per lactation with some animals achieving up to 5000 litres
the lactation tends to be flat lasting almost 300 days with a butterfat of 3.9% and protein of 3.3% and a lactose of 4.6%
the milk is ideal for making cheese
Single Gloucester Cheese has an EU PDO meaning that it can legally only be made with milk from Gloucester cows
The Old Gloucester Cattle still faces tough competition from other milk and meat breeds
the beef is currently experiencing a renaissance with locals who find it well-suited to traditional local dishes that involve slow cooking
Local producers
Meat: Everes' Farm
Milk: The Old Gloucester Dairy
Double Gloucester
it is a classic British cheese made by several producers including the Smart family
the cheese traces its origins to 1498 in the City of Gloucester and it is made in the Severn Vale, from the milk of once nearly extinct Old Gloucester cows
made in many parts of the UK both on farms and in large diaries
it has a characteristic light orange hue given by the addition of annatto to the milk
it uses full fat milk
Local producers
Jonathan Crump (Standish Park Farm)
Abergavenny Farmers Market
Charles Martell & Son
Cider
an alcoholic beverage made from the fermented juice of apples
following the attention given to the improvement of cider during the 18th century, there was much planting of cider apples in Herefordshire, Gloucestershire, Somerset and Devon
Local producers
Dunkertons Cider
Hayles Fruit Farm
Out of the Orchard
Pearons Cider
Severn Cider
Cotswolds Single Malt Whisky
the first malt whisky ever distilled in the Cotswolds area in south central England
The Cotswolds Distillery use 100% locally grown, floor-malted barley and mature the whisky in first-fill ex-Bourbon barrels and reconditioned red wine casks
they also use traditional production processes and equipment to produce their Cotswolds Single Malt including locally-grown malted barley
the locally-grown malted barley is milled and then mashed on their 0.5-tonne mash tun, mixing the milled grain with hot water to produce worts
the fermentation runs for more than 90 hours in order to generate plenty of fruity flavour compounds alongside the alcohol produced
Local producers
Stinking Bishop Cheese
Stinking Bishop is a washed-rind cheese produced since 1972 by Charles Martell and Son at Hunts Court Farm, Dymock, Gloucestershire, in the south west of England
Milk of rare Gloucester cattle is used to produce the cheese through sometimes their milk is mixed with the milk of Friesian cattle
made with vegetarian rennet, this cheese is also suitable for vegetarians
the rind is washed in Perry, an alcoholic drink made with the local variety of Stinking Bishop pear, which gives the cheese its name – the alcoholic wash gives its distinctive pungent aroma and brown/pink rind colour
this unique cheese dates its history to the Cistercian order of monks – to keep up with the tradition of monastic cheeses, Stinking Bishop is also matured in humid cave-like conditions
Local producers
Charles Martell & Son at Hunts Court Farm, Dymock, Gloucestershire
Events
The Cheltenham Food & Drink Festival
14 – 16 June 2019
Montpellier Gardens, Montpellier Walk, Cheltenham, Gloucestershire, GL50 1UW
Great British Food Festival
10 – 11 August 2019
Westonbirt School, Tetbury GL8 6QG
Tewkesbury Food and Drink Festival
22 – 23 June 2019
Tewkesbury Abbey Gounds, Tewkesbury GL20 5PG
The Cotswold Show and Food Festival
13 – 14 July 2019
Cirencester Park, Cirencester GL7 1XB
Cheese & Chilli Festival in Cheltenham
3 – 4 August 2019
Sandford Park, College Road, Cheltenham, GL53 7HX
The Big Festival
24 – 25 August 2019
Alex James' Farm near Kingham, Oxfordshire, OX7 6UJ
Broadway Food Festival
15 September 2019
Broadway Village Green