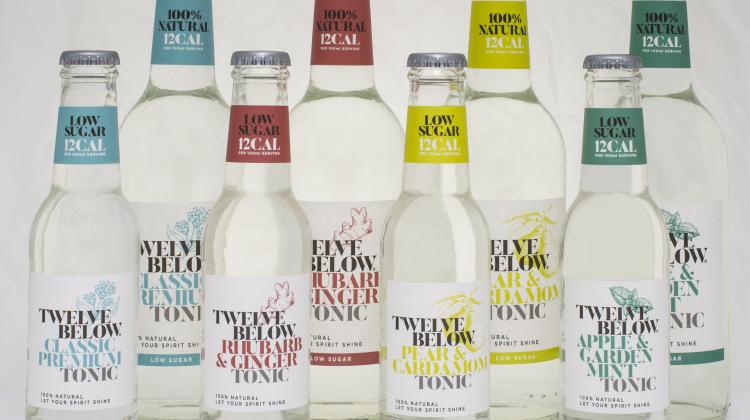 We are proud to introduce the UK's first 100% natural, genuinely low-sugar tonic producers - TwelveBelow to the Happerley Transparent Co-Operative Best of Our Counties range (a unique range of locally and ethically sourced food and drink which you will find in your local Midcounties Co-Operative store). 
Founders Mel and Ross have been friends for a number of years, they are both passionate about food and drink and have a keen interest in a healthier lifestyle. During a career break they decided to join forces and embark on a new business challenge.
In 2018 Mel and Ross looked at the tonic market and found it difficult to understand what it was that consumers were drinking, they were dismayed at the high levels of sugar in many standard tonics and completely confused with the light, slimline and low-calorie versions on offer. 
Ross and Mel set about creating a completely natural, genuinely low sugar range of flavoured tonics –and TwelveBelow was born. Inspired by the fruits grown in her garden and the local produce in their local Chiltern Hills area Mel and Ross developed a number of exciting flavour combinations to compliment spirits, and stand out in the crowd as delicious adult soft drinks.
TwelveBelow is 100% organic; unlike other tonics loaded with artificial sweeteners or high fructose syrup. Mel, Ross and their team developed a natural sweetener using organic agave syrup, derived from the sap of the agave cactus.
TwelveBelow promise to always create naturally low sugar drinks and at only 12 calories per 100ml, they are set to shake up the tonic and soft drinks industry!
#LETYOURSPIRITSHINE
Visit the TwelveBelow Happerlery profile here.