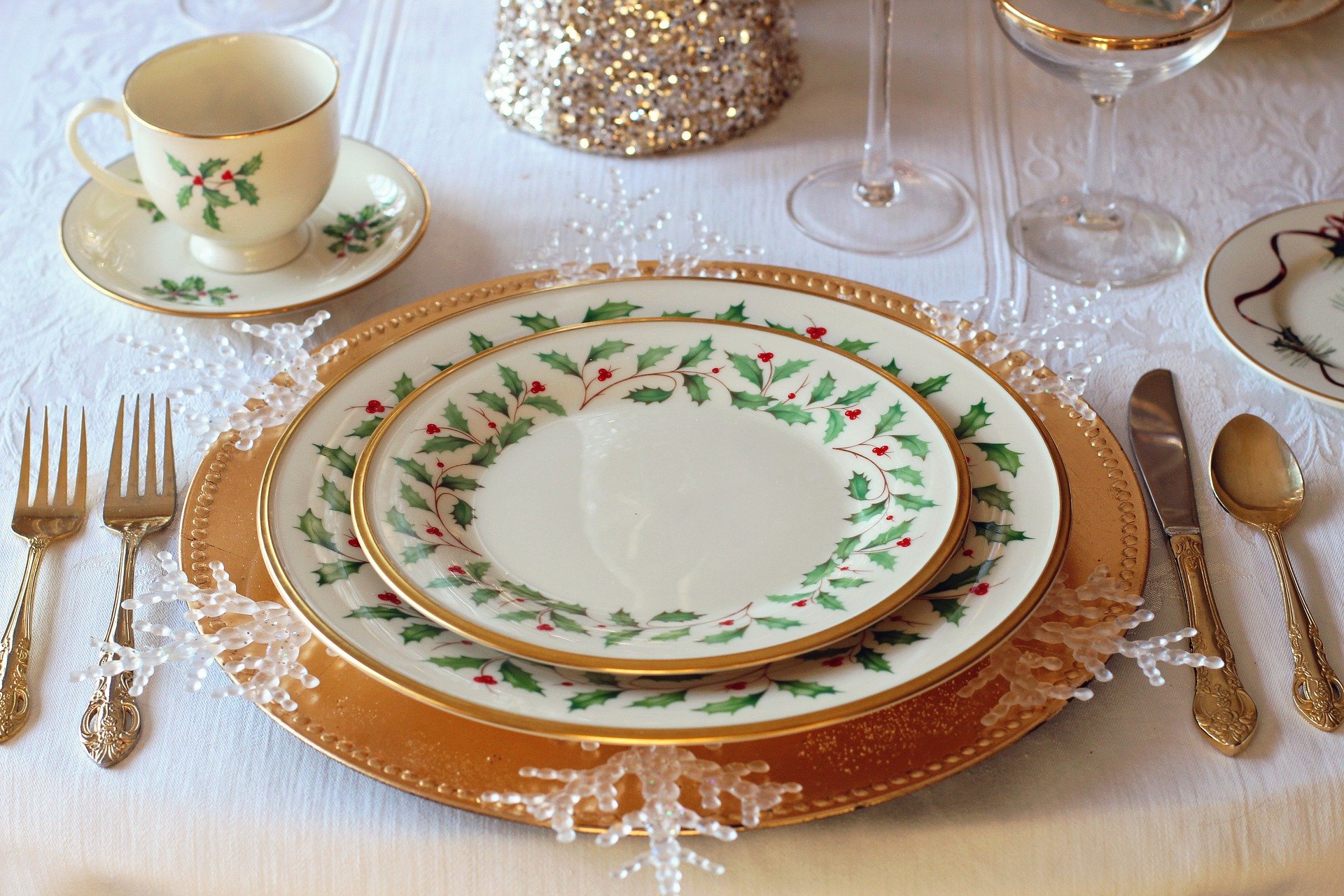 The big day is nearly here! The tree is up, presents bought and wrapped and Christmas carols and songs are ringing out from every shop you walk by. There's only one thing left to do now (aside from dreaming of a White Christmas) and that's arrange the food.
For meat-eaters, the traditional turkey roast is an absolute Christmas day staple, and there's no way we are going to mess around with that recipe! However, if you're preparing for vegetarians, you might need to get a bit more creative. Happerley Chef Ruth Erwin is here to help with her veggie-friendly Christmas day centrepiece.
Mushroom Wellington
A delicious, meat-free alternative to a Christmas Roast. Service with seasonal vegetables of your choice
You'll need
200g button mushrooms
4 tbsp oil - we love Just Oil!
2 garlic cloves crushed/chopped
300g spinach
1 tbsp thyme
500g puff pastry
140g Feta or Blue Cheese - Fowlers Forest Blue is a tasty option!
1 free range egg
Method
Pre-heat oven to 220°c (200° fan) /gas mark 7
Heat 2 tbsp of oil in a pan, add the garlic and mushrooms and cook gently until golden. Remove from the pan and set aside
Place spinach in the same pan and heat on high for 2 minutes until wilted
Roll out the pastry, scatter with the thyme and roll again to create a herby speckled pastry
Line a baking tray with half the pastry. Place the mushrooms, spinach and then the cheese on top. Place the other half of the pastry on top pushing the edges together firmly
Beat the egg in a small bowl and brush over the top
Bake for 40 minutes until golden brown
Baked cauliflower
A super simple side dish with your mushroom wellington or traditional turkey roast!
You'll need
1 large cauliflower cored and broken into florets
1/2 onion thinly sliced
2 garlic cloves crushed
80ml of olive oil or roasting oil
Method
Preheat the oven to 220°c
Mix all the ingredients together and place on a baking tray in the oven, turning occasionally to avoid the florets from drying out
Roast for approximately 20 minutes until golden brown
We hope you enjoyed these recipes, do let us know if you tried them! All that's left for us to say is we wish you a very Merry Christmas and a Happy New Year!