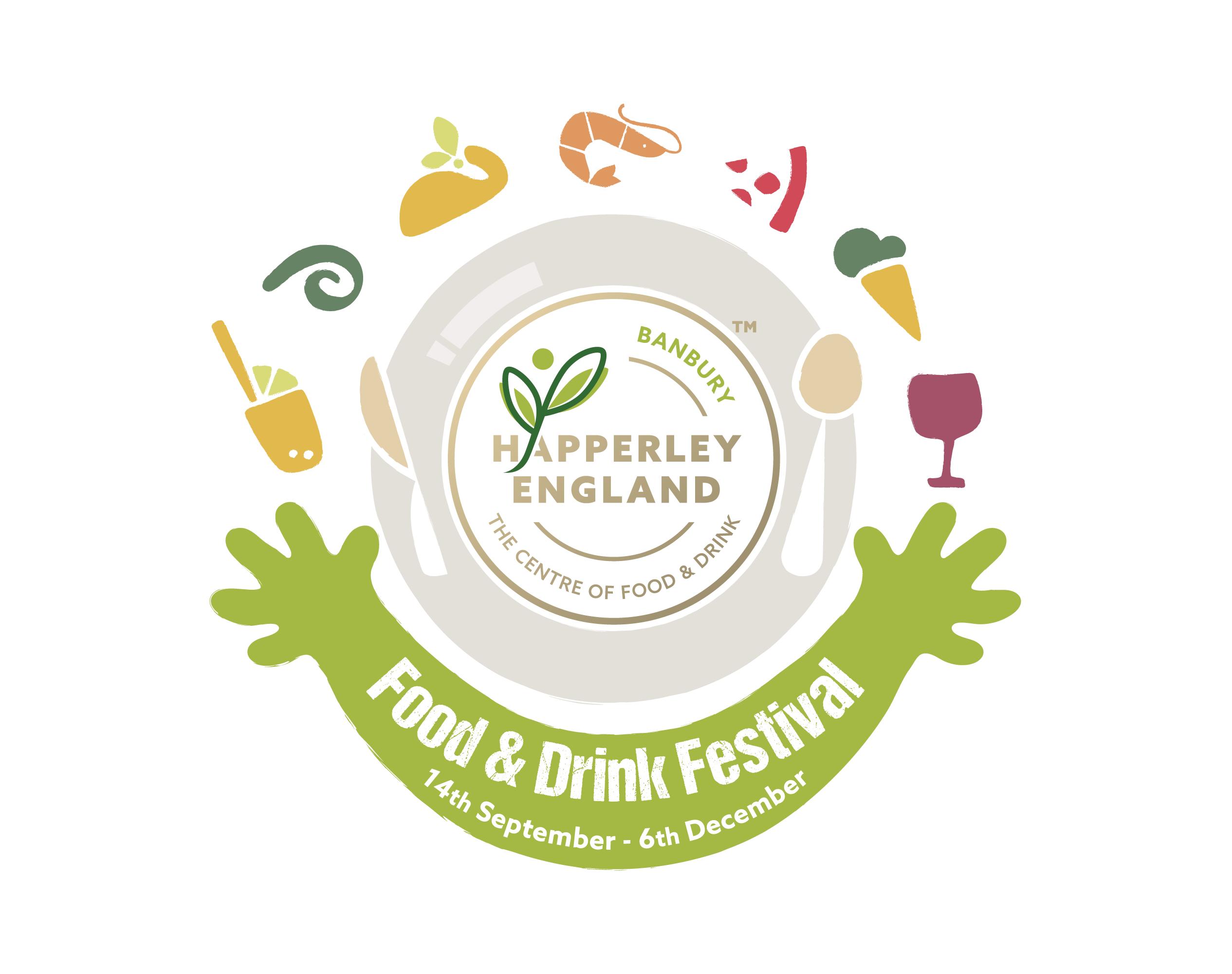 We welcome one and all to the Happerley England Food and Drink festival!
Join us on a twelve-week celebration of England's best produce to launch Happerley England with a bang. If you're a consumer passionate about the provenance of your food, fill your boots each week with food and drink from across our glorious nation. We begin with Local Banbury week, bringing local producers to the forefront of the conversation around this brand-new development.
The Festival opens up an opportunity for producers to join in what will be a buzzing atmosphere. For as little as £30, you can sell your wears from a day to a month and more. There is nowhere like this offering such flexibility and access in a newly developed area. Provenance passionate producers is what the festival is about and giving you the platform amongst likeminded customers.
As a visitor to the festival, you will be surrounded by genuine producers with a real story to tell. Find out that story, try their product and bring it home to share. If you want to try the newest craft beer, are tempted to go vegan, or fancy some baked goods, there is a week coming for you - blink and you'll miss it!
Every week coming up is below, stick it on the calendar and set a reminder on your phone. We're bringing you a storm of food and drink hitting Banbury August 31st.
Until then, keep an eye on our social media for more info and insights into Happerley England launching the 29th August!
Week 1            31st Aug to 6th Sept                Local Banbury Week
Week 2            7th Sept to 13th Sept               Craft Beer Week
Week 3            14th Sept to 20th Sept             English Cheese Week
Week 4            21st Sept to 27th Sept             English Wine Week
Week 5            28th Sept to 4th Oct                 Cornish Week
Week 6            5th Oct to 11th Oct                   Fish Week
Week 7            12th Oct to 18th Oct                 Bake Off Week
Week 8            19th Oct to 25th Oct                 English spirit week
Week 9            26th Oct to 1st Nov                  Wellness week
Week 10          2nd Nov to 8th Nov                  Vegan Week
Week 11          9th Nov to 15th Nov                 Street Food Week
Week 12          16th Nov to 22nd Nov              Christmas Week